How to remove white background in CardExchange Software
Open CardExchange Software and go to Configuration Tab.

Click Card Designer.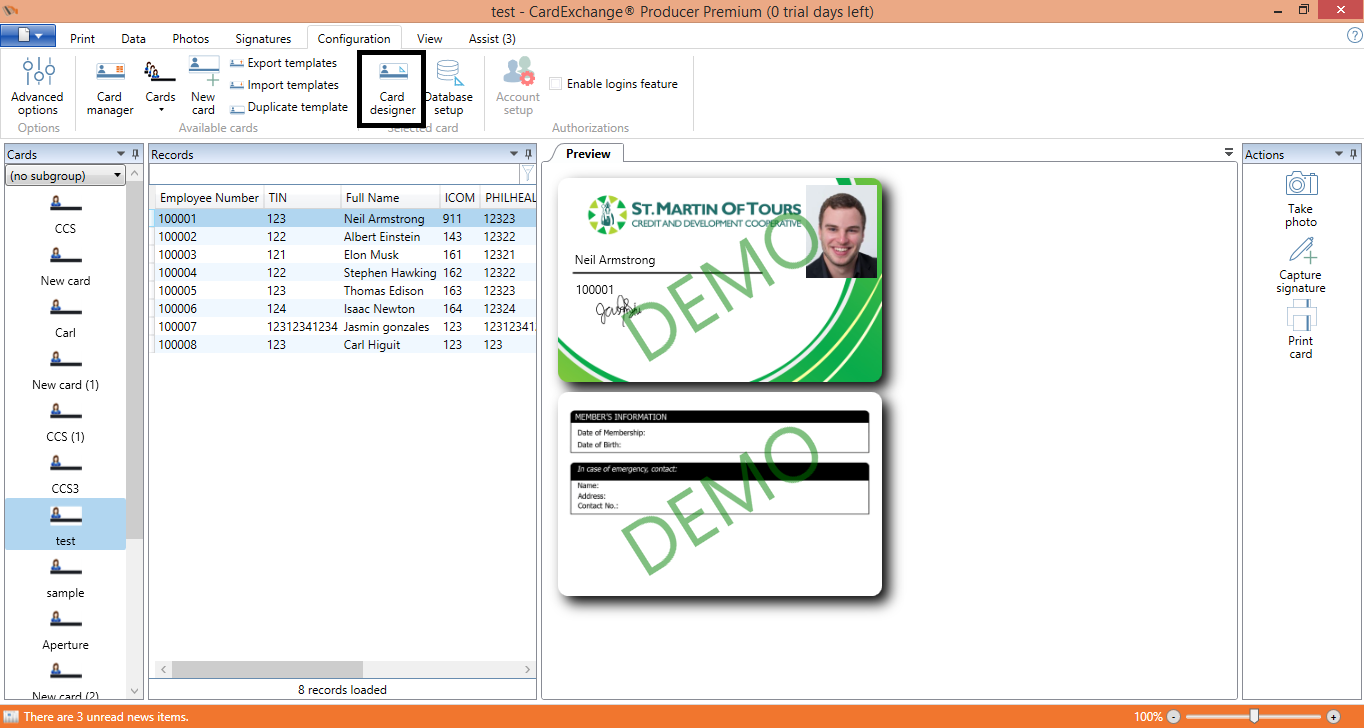 3. Right click the Signature and open the properties window.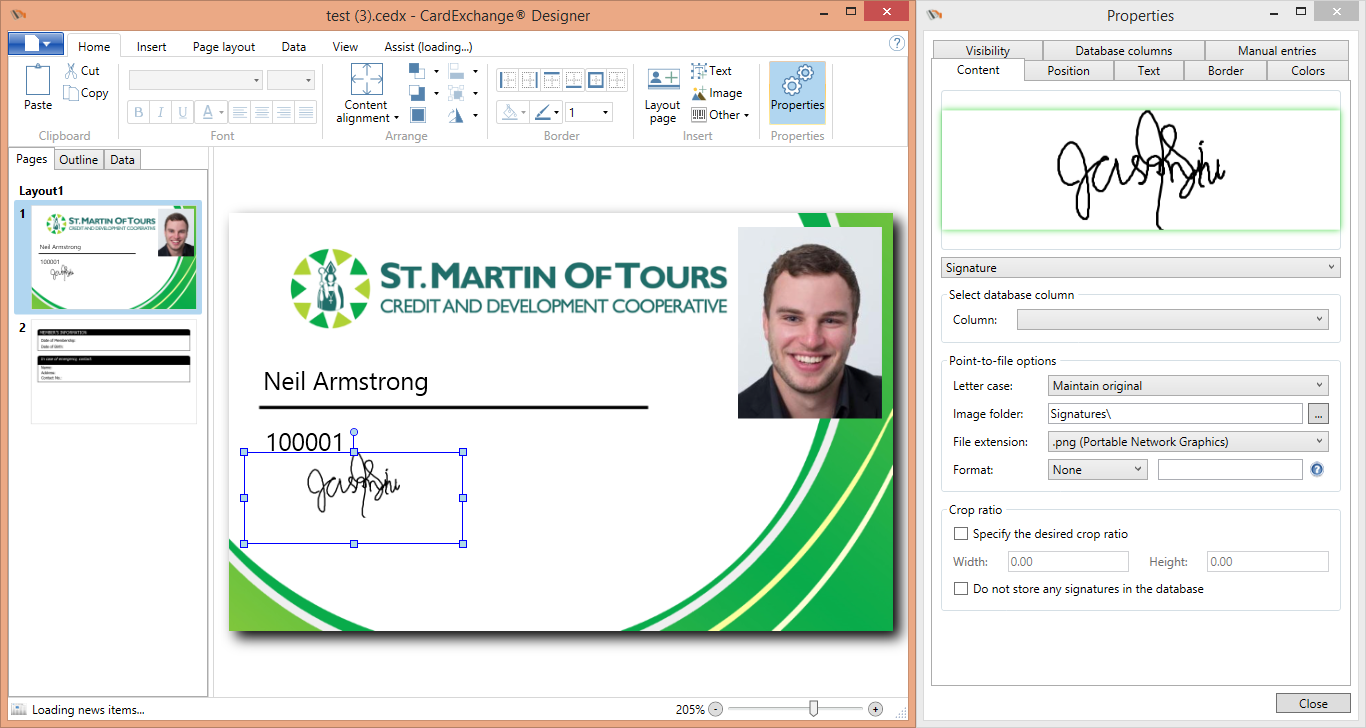 4. Go to Visibility Tab and Check the Remove Background Checkbox.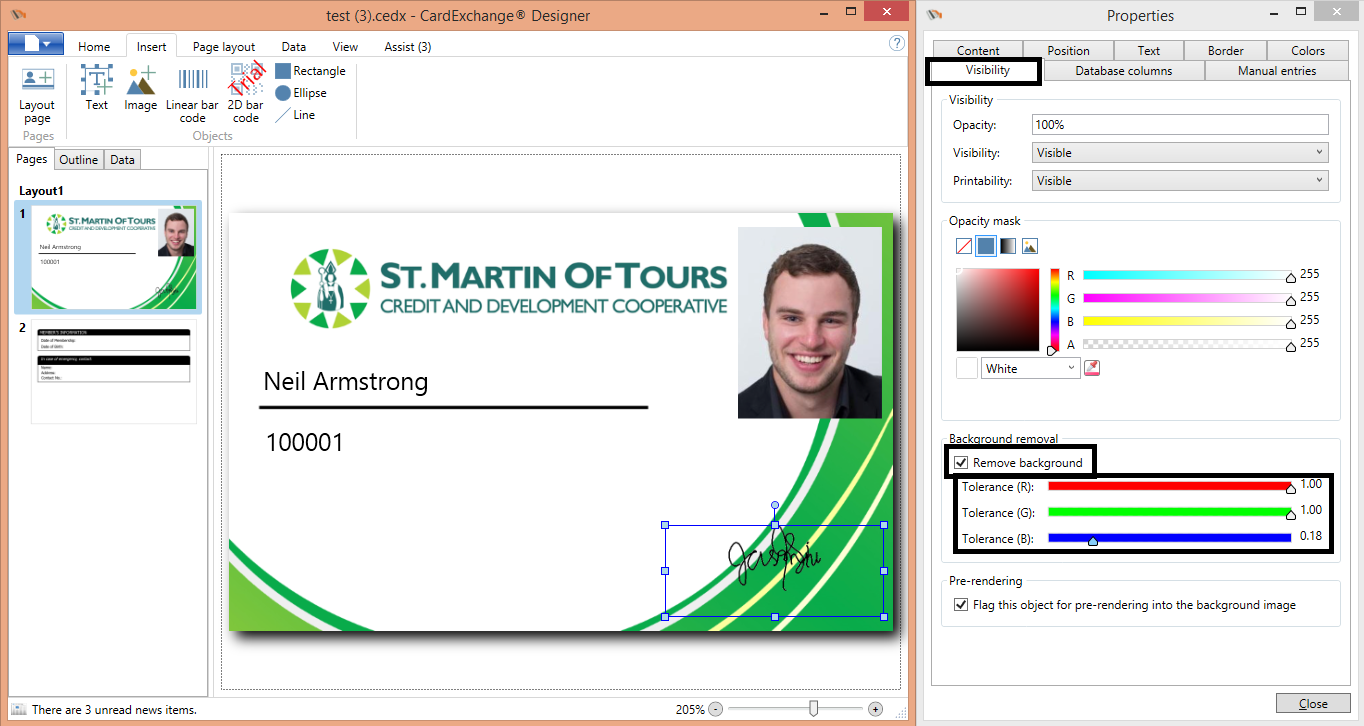 5.
Copy the Tolerance Value to remove the white background of the signature.
Related Articles

Signature pads compatible to CardExchange Software

Below is a list of our currently supported signature pads. Brand Type Topaz SignatureGem1X5 T-S261, T-O261, (also for LinkGem non-LCD) Topaz DESKGEM T-S981 (installs using SignatureGem 1x5 settings) Topaz SignatureGem4X5 T-S751 Topaz SigLiteLCD1x5 ...

CardExchange - Cannot read database

Resolved by checking the database file, please double check the excel file source. do not move the excel file into other directory once you linked it on the CardExchange software.

CardExchange Signature Problem - Black Background

Please make sure to use .PNG extension on the signature files to prevent error on the capture signature.

Logitech C270 Webcam - Black Screen on CardExchange

Change the camera resolution to 800x600 pixels To change the resolution on CardExchange software go to Photo tab then select the photo options

Transferring of CardExchange to Other unit

To transfer the CardExchange into other unit you must uninstall the CardExchange on old unit or laptop if you can't uninstall it because the unit is not working then it's fine. We just need to make sure that we can't use the CardExchange on the old ...