1. Please check the printer if it's turned on. if not, please check if the power cable is not loosen or it is fitted on your power outlet the adapter should have a light indicating that the adapter has a power. if you don't see a light on the adapter please call us the adapter may be defective.

2. If the adapter is working properly, please check the cable connecting at the back of the printer it should be fitted.

3. Check the LCD of the printer if it's turned on (picture below)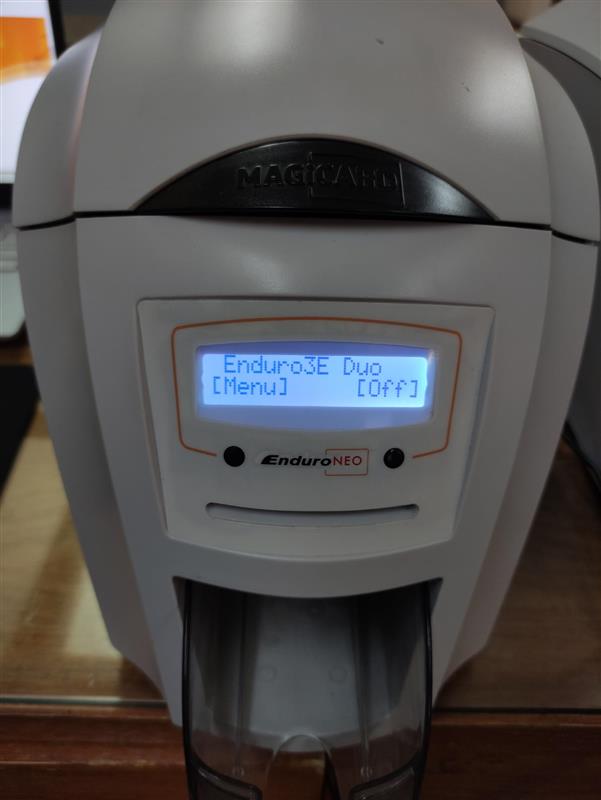 If not, like the picture below please call us to assist you further.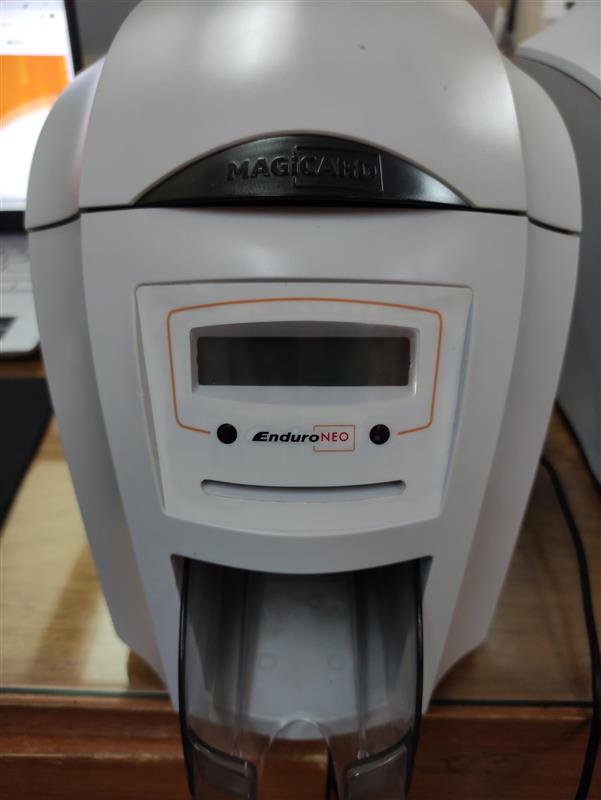 4. Check the USB Cable connection from PC/Laptop to Printer check if the cable is fitted correctly on both ends.

5. Please check if the printer driver is installed on you unit you can see it on Control Panel -> Programs and Features (screenshot below)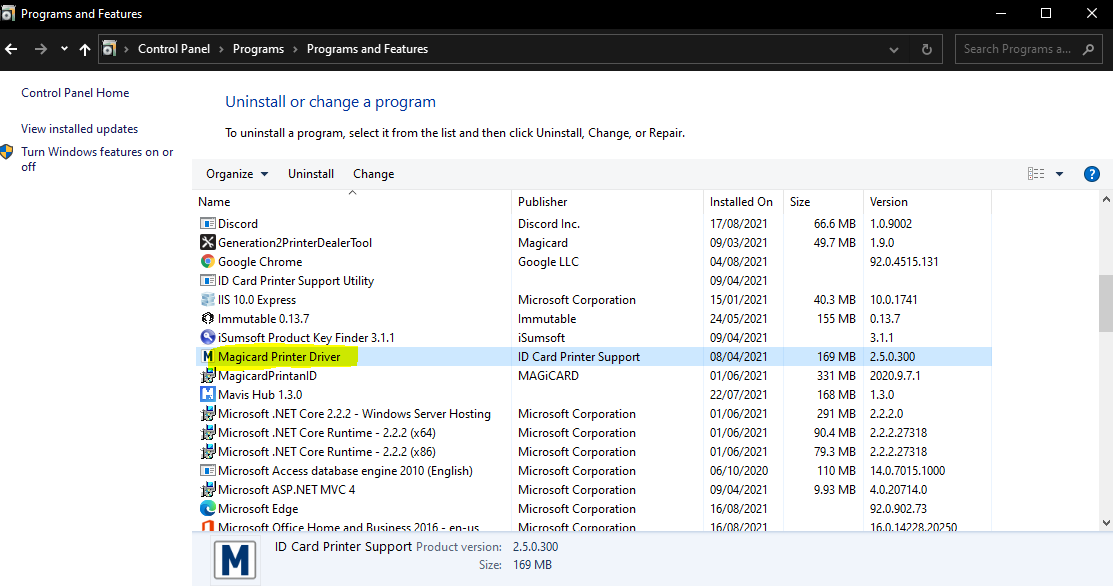 If you can't see the magicard printer driver on your programs kindly go to this link
6. Go to devices and printers to check the connection of the printer


This is the screenshot in (Devices and Printers) W/ Connected Magicard Enduro 3E


As you can see on the picture above there are 4 Magicard Enduro 3E don't get confused because the highlighted one is the printer driver that you are using right now. - Magicard Enduro 3E (V2)
Because the Magicard Enduro 3E (V2) (Copy 2), (Copy 3) and (Copy 4) generates if you change the usb port of the printer cable from your PC/Laptop.


This is also applies on the other direct to card printers like Rio Pro 360 and to the NEO Series printer
If there's no printer highlighted on the devices and printers try using the other USB ports of your PC/Laptop and Restart the printer.
If you still have a problem after following the guide please don't hesitate to call us to assist you.