Magicard Pronto 100 ID Card Printer
Card Printer Magicard Pronto 100
Magicard Pronto 100 Thermal ID printer is where you can print erase and reprint up to 50 times on a single card without using an ink ribbon.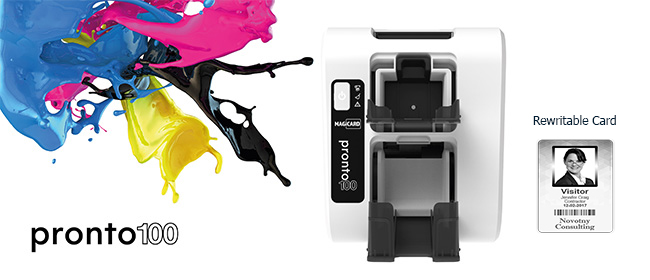 set up the ID printer
first is remove the ribbon inside and close the door of the printer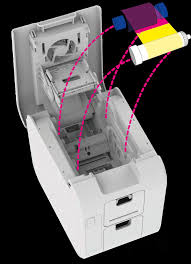 and now the printer is ready to print your rewritable card.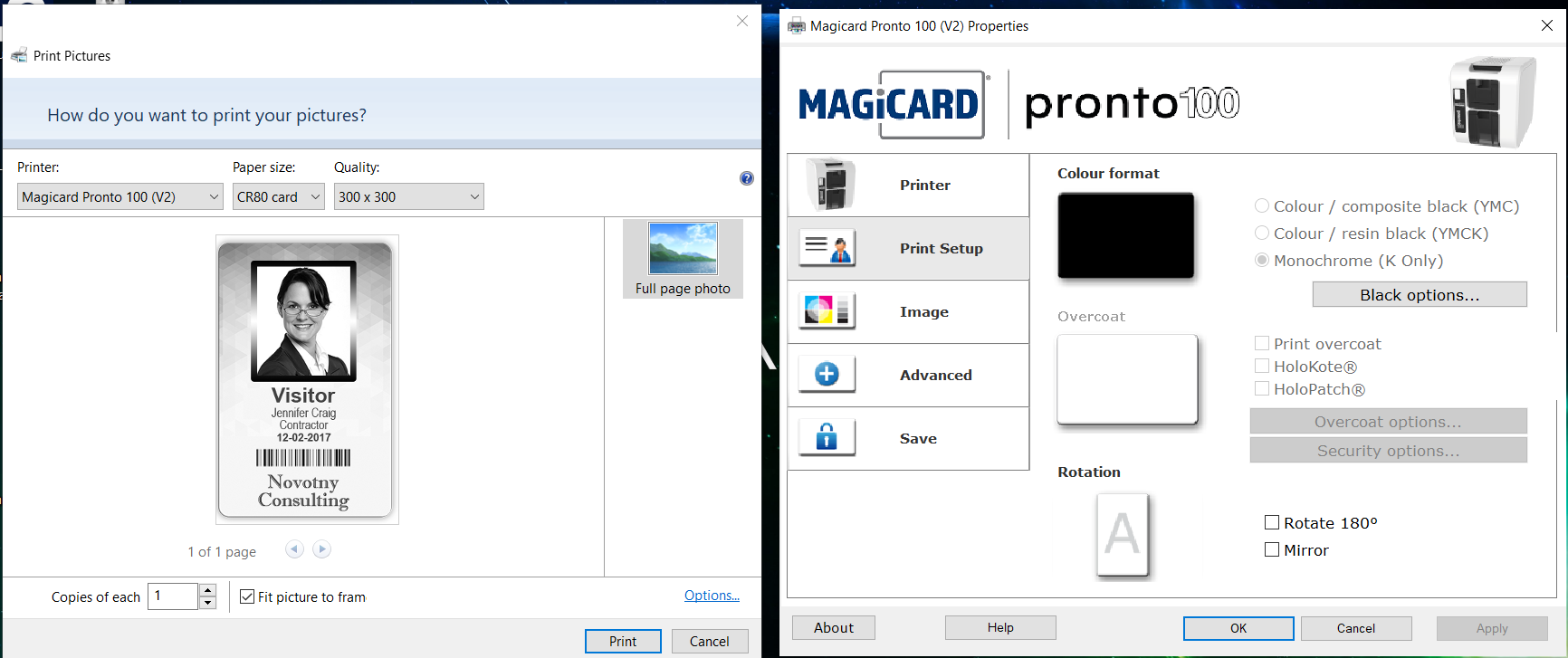 Related Articles

MAGICARD ID PRINTER - Direct print portrait half card printout

Experience this kind of issue? Here's the steps how to fix this. Go to option > Printer preferences. Change card orientation to landscape. Go to card back > Check rotate 180 > apply > OK. Click print

Faded image output - Magicard ID Printer

1.Power supply - Check the power supply wattage and voltage output, if it's match to the required power of printer. 2.Printhead power - try to increase the printhead power, Go to image then printhead power options, and try to increase the color ...

ID Card Printer Can't Match Pantone Colors?

Thermal Printing like the ID Printer uses heat to apply on the Ribbon and to print image on the PVC Card Surface, Therefore it can not match pantone Colors, it can only be used to print color representation, example Red, Blue, Yellow, Green, but can ...

Magicard ID Printer - Can't print on the CardExchange Software or Can't print directly

This is the screenshot in (Devices and Printers) As you can see on the picture above there are 4 Magicard Enduro don't get confused because the highlighted one is the printer driver that you are using right now. - Magicard Enduro3E (V2) Because the ...

Magicard ID Printer Dual Sided Settings (Full Guide)

This is the step by step guide for changing the settings of the printer using Windows print and CardExchange. For Windows Printing to access the printer driver follow these steps: If you are using CardExchange Software, to access the printer driver ...