How to Import users to access control using excel

Manually adding users to the access control can be repetitive and tiring and takes time. Importing users to access control can help you solve this problem. Here is a quick tutorial on how to import the users into the access control.


Step 1: Open access control>Configuration>Personnel>export to excel>save "Note: you need to add at least 1 user to export to excel". By doing this, you will get the required format for the excel file.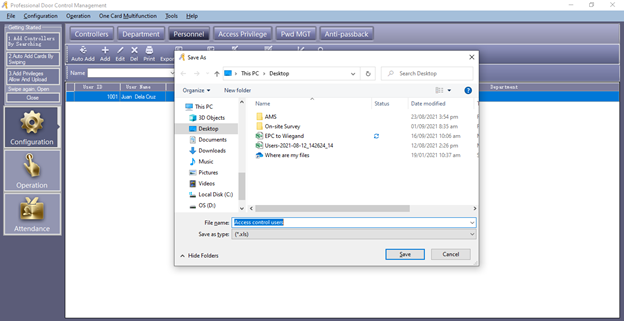 Step 2: Open the saved excel file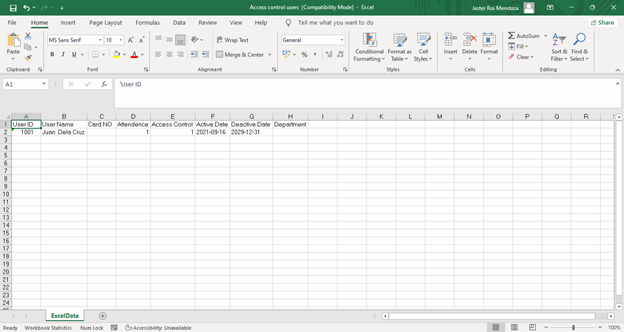 This is where you can encode new users

Step 3: follow the first user and input a new user ID and User name and if you know the card number of the RFID card, you can also input it.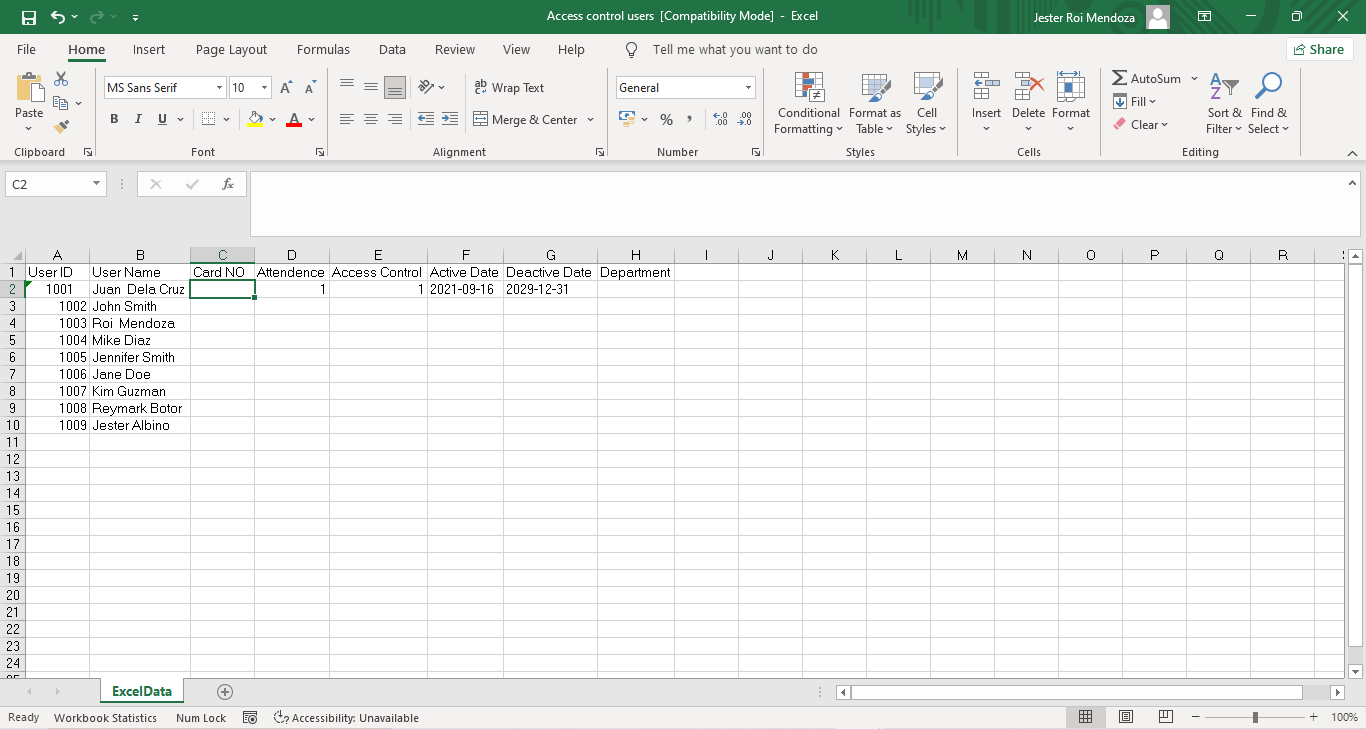 Step 4: Save the Excel File

Step 5: Go back to Access control and open Configuration>personnel>import>ok> and finally open the saved excel file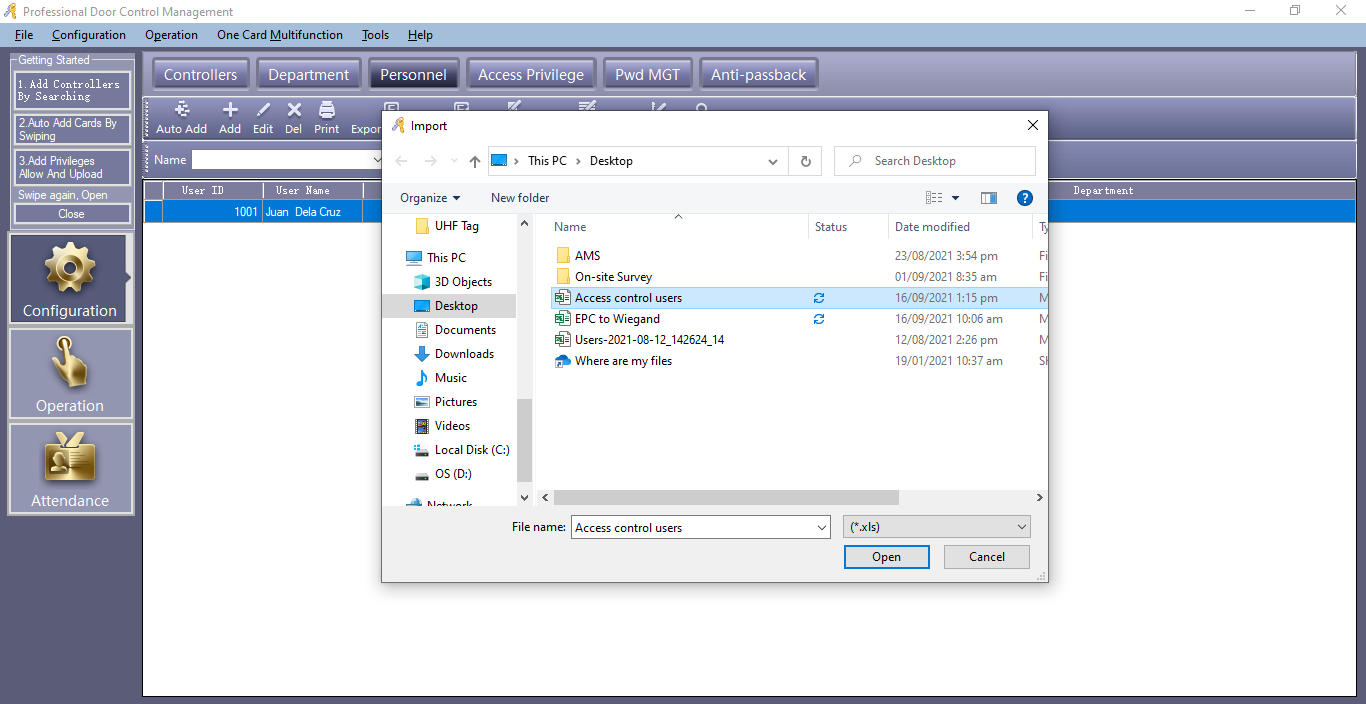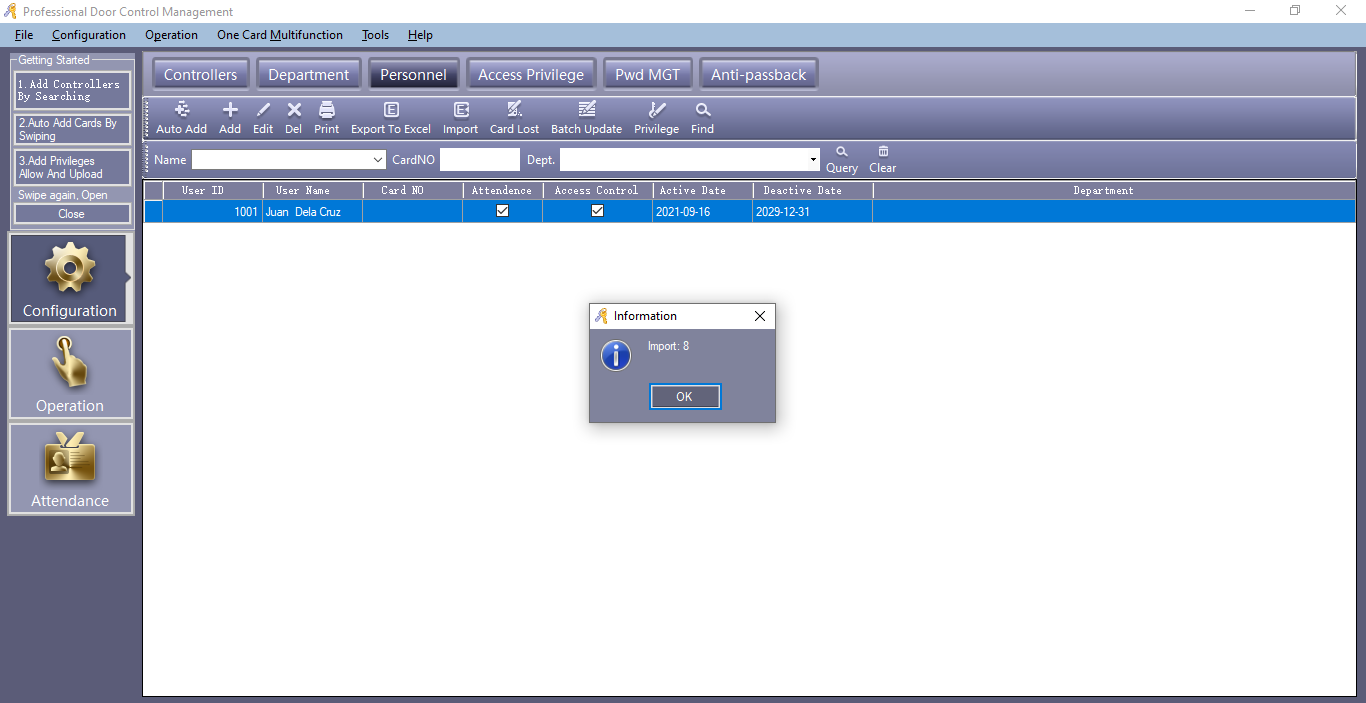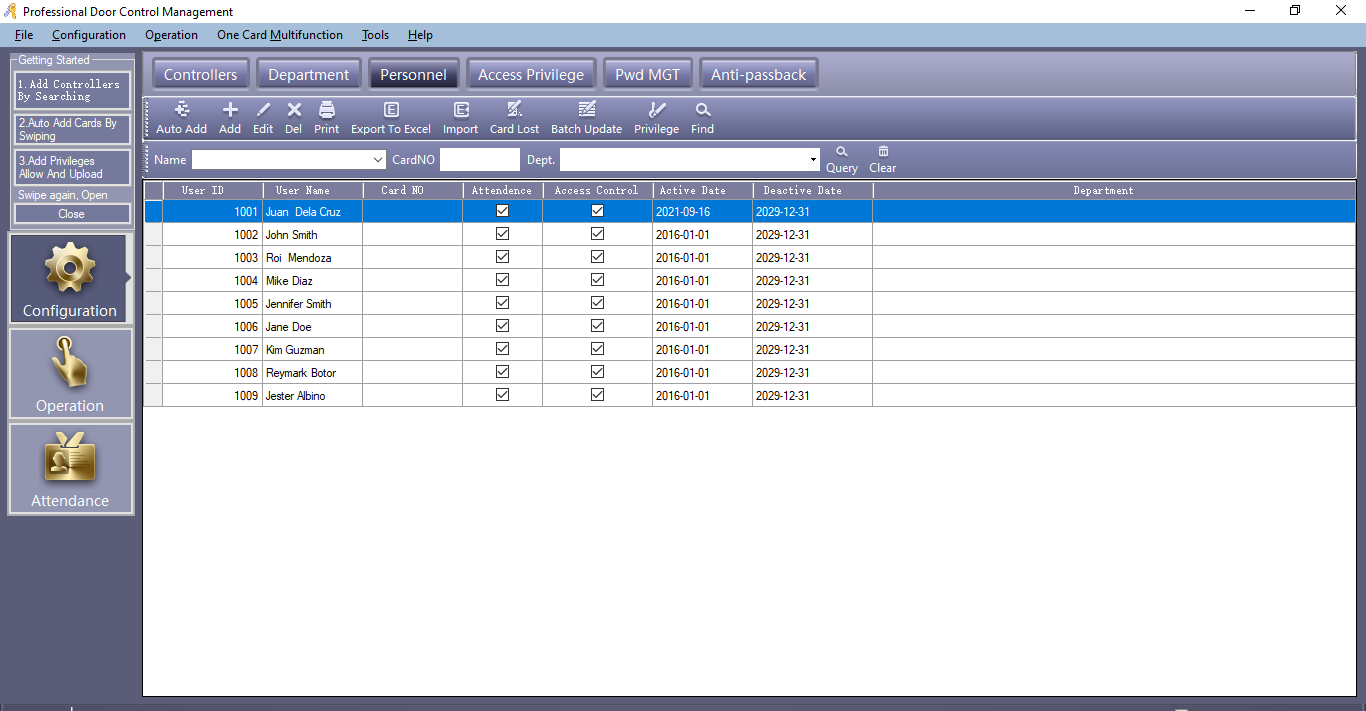 End~